Week 16: June 3-June 9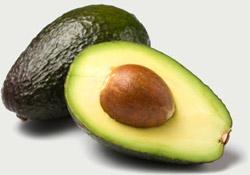 Size of the baby?
4.6 inches, about the size of an avocado!
Clothes are still tight. I did break down and bought some new clothes this week. I got some elastic waist banded skirts from a consignment shop (I usually don't go to consignment stores, but I found some super cute stuff there!) and also picked up a few pairs of maternity pants from the mall.
Another weekend at the cabin from Friday 6/8-6/10. We had some very interesting moments in the boat in the middle of the lake, read: our motor stopped and we were stuck with 1 oar and only child-sized life jackets. It's not a very big lake, but still made for a very fun/hillarious/slightly stressful first night there. It's all been documented well and my s-i-l has great pictures of it!
Still just some rumblings haha


Maybe the popcorn cake I brought to the cabin. It was a pretty big hit and I think it will be made plenty more times in the future. I just made mine in a cake pan, not the fancy bundt cake pan and also used air popped popcorn instead of the microwave popcorn. I'm kind of a popcorn snob, you could say!

Anything making you queasy or sick?
Still miss working out! At least I'm walking twice a day at work for about 20 minutes each time.
What I'm looking forward to?
The Gender Reveal Party on the 24th
Our upcoming trip to Minot to see my family. I'm dreading the loooong drive there, but it will be a fun weekend!
Not really any nausea anymore
Ultrasound is June 21, but Chris and I and our family and friends will find out on the 24th
I slept really well at the cabin. We slept in on Sunday and it was glorious!
I promise I will have a bump pic next week. I really suck at remembering to take those :s